Implementing a home design for a studio apartment can be challenging, mainly because of the limited floor space. However, limited space isn't always an issue if you have a clear picture of what your ideal home should be like. Some people prefer to live in smaller living spaces as they have better mobility and freedom of movement. It is all a matter of a clear and functional design that meets your needs and tastes.
If you are currently living in a studio apartment and would like to breathe new life into it, then perhaps these home design trends may be of great help:
Use ivory paint for the walls instead of flat white.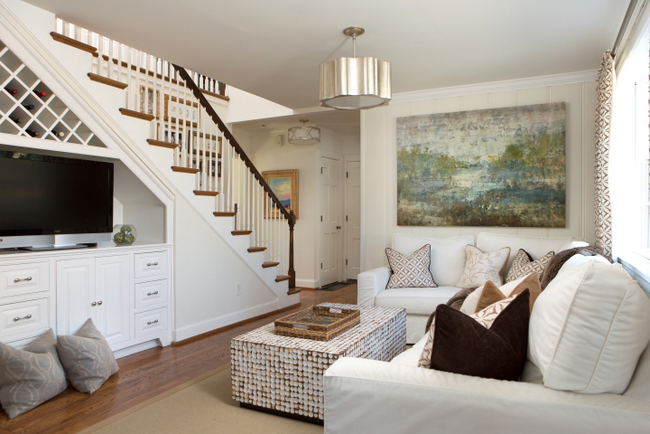 In a studio flat, walls serve not as partitions, but as the edges of your surrounding environment. They contain your living space. However, you can provide them with other functions, such as light distributors and as instruments in creating an illusion of height.
You can do this by painting them ivory instead of flat white. Among many things, ivory has more texture than plain white. An ivory-colored wall gives an illusion of a textured surface. Its subtle streaks on meanwhile add to the wall height, so you'd think your vertical space is higher than it is.
Ivory also gives off a warm ambient effect, so in a way, bounces the light that hits its surface with a softer radiant glow.
Utilise corners by adding bookshelves.
People often think that a studio apartment pushes them to live with just the basics, as everything they need in a home is right within their reach. But you can go beyond the norm by adding more utility to an otherwise small but available space in the house, i.e., a corner.
Bookshelves help create a more utilitarian vibe in a studio flat. The corner walls become storage spaces where you can tuck not just your books, but also other belongings that you want to display. You can add more shelves that lead to the ceiling, provided that they can be easily reached for storage and cleaning.
You may further utilise a corner space by turning it into a study. A small desk and stool plus a task light source will do the job.
Place the bed by the window to enjoy more natural light.
Natural light is essential to one's health. It helps regulate circadian rhythm, which affects a person's productivity and motivation. A lot of interior designers, therefore, recommend positioning the bed by the window, so that you can enjoy the effect of natural light when you wake up in the morning. It not only helps promote better working hours but improves your enthusiasm to make the most out of your day.
If you are not a morning person, it is still recommended to situate your bed by the window. The warmth of the sunlight gives your room a cosier ambiance, and at the same time, you enjoy an inspiring view of the cityscape both day and night.